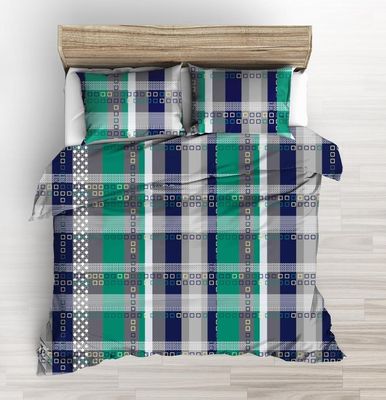 Matrix
$120.00
Luxurious Cotton Bed Linen Set with an eye-catching design of MATRIX - set of numbers arranged in rows and columns so as to form a rectangular array.
'.. you take the blue pill - the story ends, you wake up in your bed and believe whatever you want to believe. You take the red pill - you stay in Wonderland and I show you how deep the rabbit hole goes...'

Available in three sizes: Queen, King and Double. Queen size duvet – available in vertical print only.
King & Double size duvets available in horizontal print only.
All Matrix sets include one duvet cover and two standard (48cm x 73cm) matching pillowcases.
Distinct qualities of the product? pure cotton for health; flanged borders for luxurious look; zip for convenience.
SKU: 1373Q