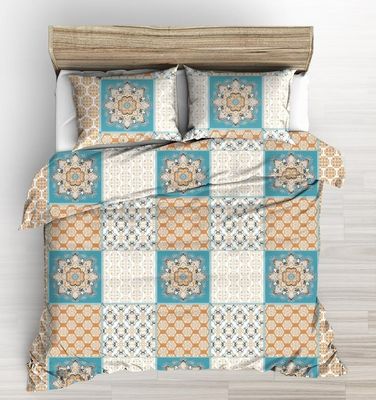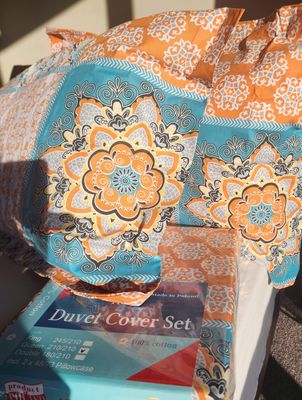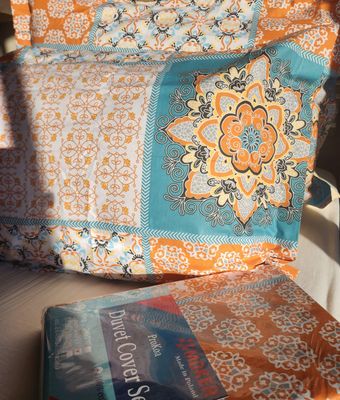 Arabic Mosaic
$140.00
Luxurious Cotton Bed Linen Set with an eye-catching design of..... Ancient Roman World!
A mosaic is a pattern made of small regular or irregular pieces of colored stone, glass or ceramic. Mosaics are often used in decorative art or as interior decoration. Here is one for your bedroom!
Arabic Mosaic set includes one Duvet Cover plus two matching Pillowcases (48cm x 73cm) and is available in three sizes: Queen, King and Double (Single King).
Distinct qualities of the product: pure cotton for health; flanged borders for luxurious look; zip for convenience.

SKU: 1284-1